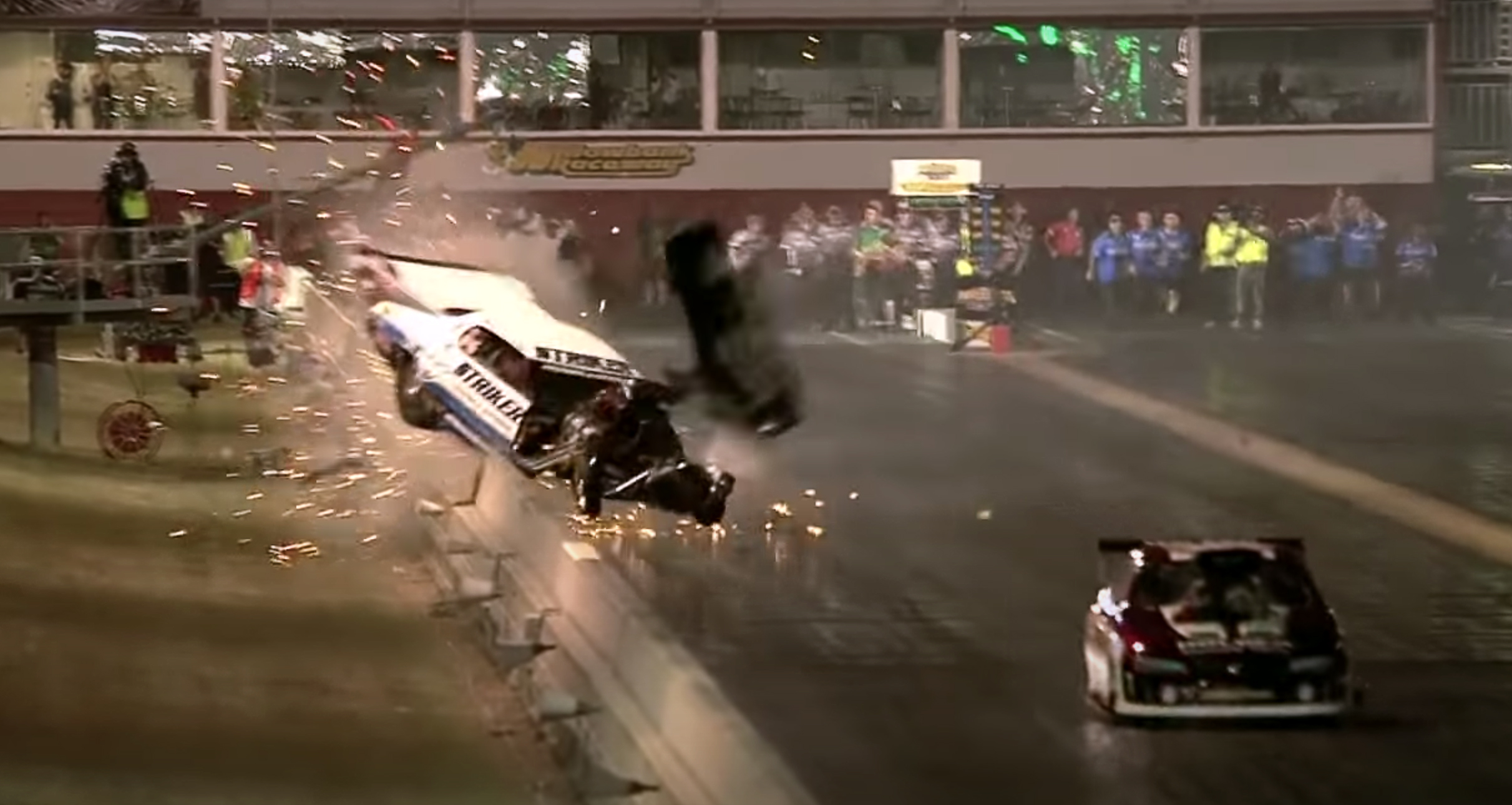 Let's take a trip down memory lane to the 2009 ANDRA Pro Series Top Doorslammer final held on Sunday, 9th August at Willowbank Raceway!
With the air and track cooled down for the final, the stage was set. John ZAPPIA in the Striker Crushing & Screening HQ Monaro up against Maurice FABIETTI in the Holden Genuine Parts Monaro.
Heading into this Top Doorslammer Final, Zappia was sitting on 20 straight race wins and quickly closing in on the all time record of 24. 
An engine builder by trade and with advice from overseas, Fabietti was chasing a new level of performance not only out of the Holden Genuine Parts Monaro but also for the race category.
Soon after the launch both Fabietti and Zappia experienced a violent tyre shake, but it was the left-hand tyre of Zappia's HQ Monaro that grabbed the track sending him head on into the wall on the opposite side.
Read Next | John Zappia crushes Perth Motorplex track record
The drag car rode up over the wall turning sideways before returning to the track on all four wheels. It then skated down the drag strip before coming to a stop hard up against the right-hand side wall.
Check out the full race footage from Drag Videos Australia below:
Maurice Fabietti took the race and event win with a 6.52 second pass ending Zappia's win streak.
Despite the monumental crash, Zappia was planning the rebuild of the HQ Monaro just minutes after the crash in preparation for the next event on the Calendar that year.
It is this type of commitment and determination that has kept the Zappia Racing team at the top of the game for decades.
Shop Now | 1:24 Scale "MFP" 1973 Holden HQ Monaro